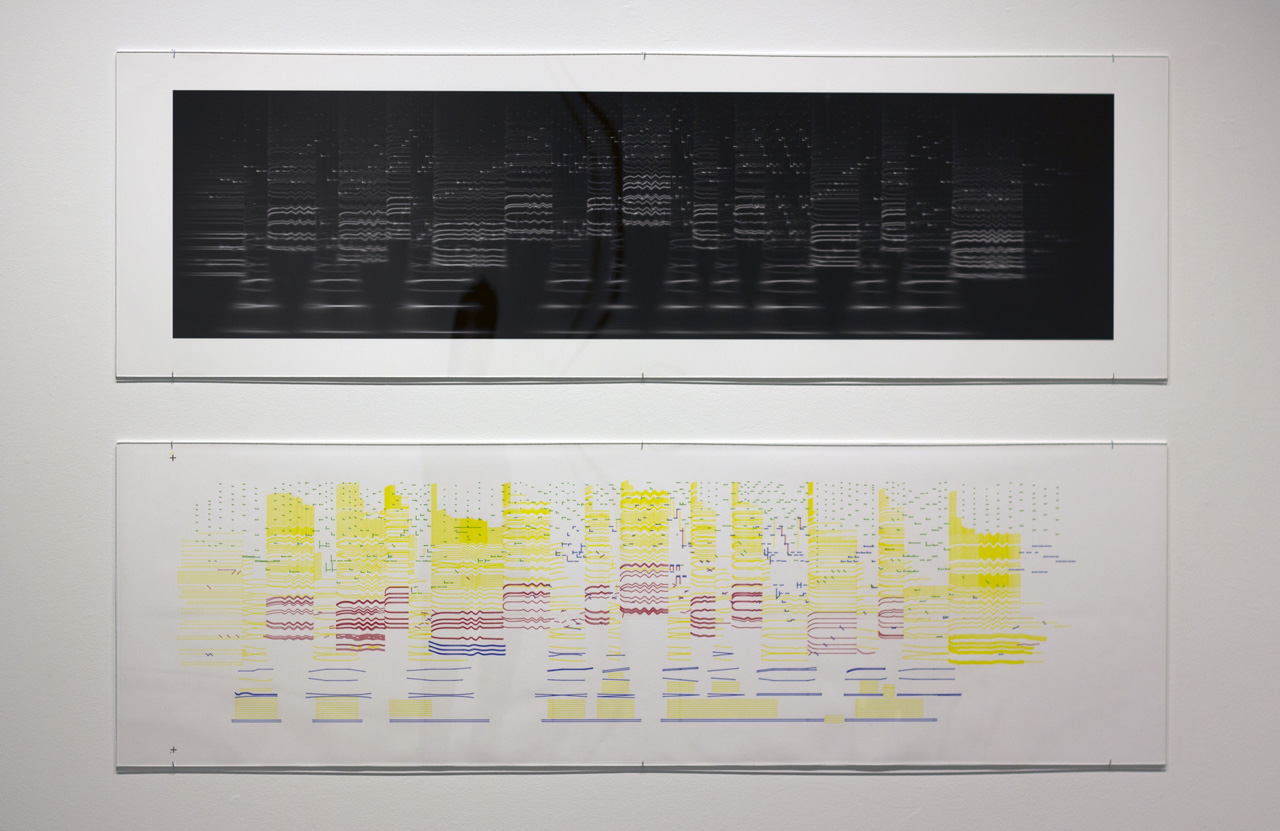 From May 27 to July 26, 2014 I participated in The Audible Edge, a group exhibition that "explores intersections of architecture and sound, inside and outside the gallery space."
The Audible Edge includes With Hidden Noise, a traveling exhibition of sound art projects, including works by Taylor Deupree, Jennie C. Jones, Pauline Oliveros, Andrea Parkins, Steve Peters, Steve Roden, Michael J. Schumacher, and Stephen Vitiello. With Hidden Noise is part of ICI's Exhibitions in a Box series. Produced by Independent Curators International (ICI), New York, this exhibition is curated by Stephen Vitiello. The Audible Edge includes artists invited by the organizing team to participate in the exhibition, including J. Anthony Allen, Philip Blackburn, Mary Ellen Childs, Douglas Ewart, Douglas Geers, Beatrix*JAR, John Keston, Abinadi Meza, Ryan Wurst and Patrick Beseda.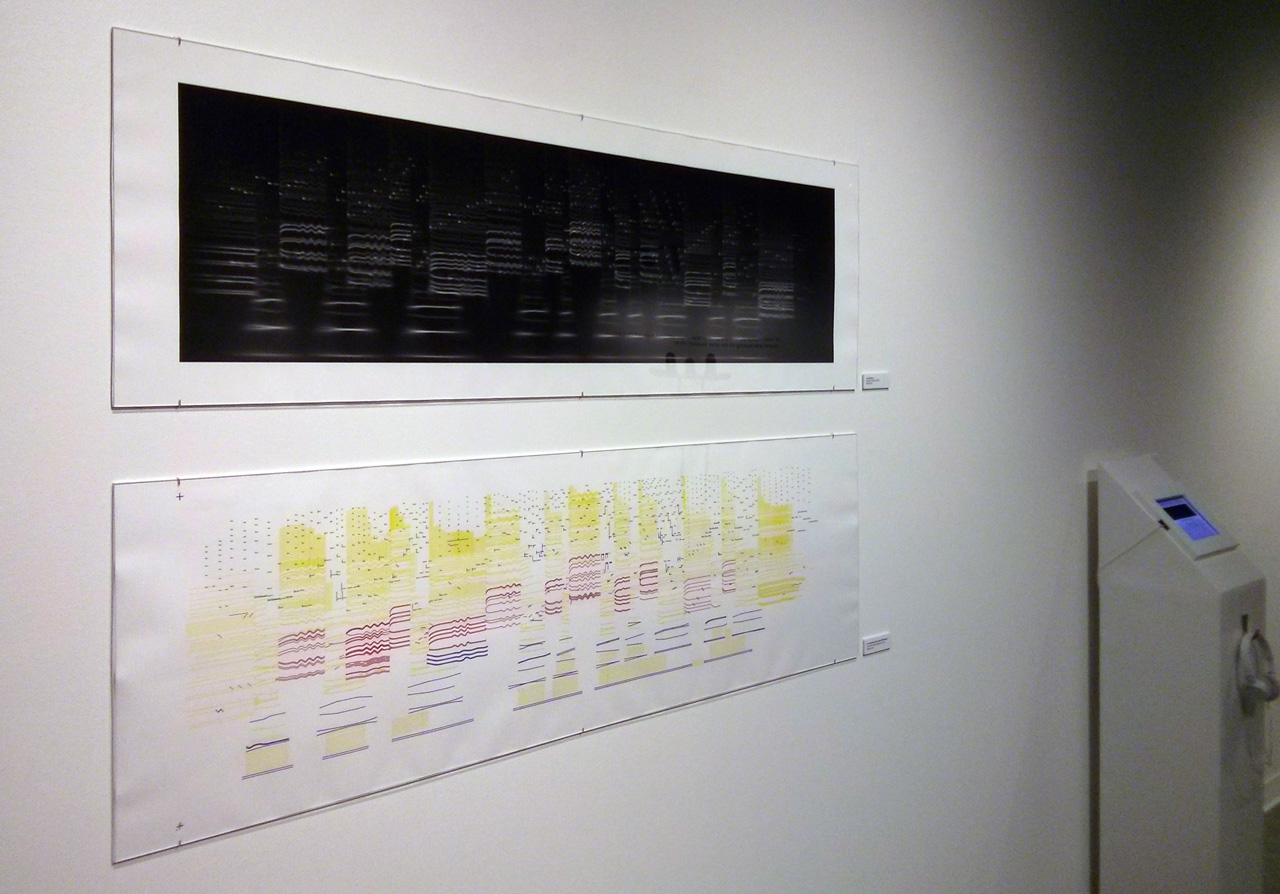 At the opening reception during Northern Spark 2014, I performed an updated version of my piece Vocalise Sintetica (also performed recently at Echofluxx in Prague).
The exhibit is a new piece in the series Spectral Tablature called Synthetic Skyline in collaboration with designer Jasio Stefanski.

A touch optimized iPad application was included with the installation. The app allows the visitor to listen to each print. The corresponding audio for the first print (Synthetic Skyline) is an original microtrack; a short composition performed using a vintage, analog, polyphonic synthesizer. The piece was composed deliberately to generate specific visual as well as sonic characteristics.

The corresponding audio file for Synthetic Skyline Reprise highlights the transformation that takes place when sound is visualized in two dimensions, re-interpreted by designer Jasio Stefanski, physically plotted in four colors, photographed, inverted, and then re-rendered back into its sonic form.
The contrasts between the two audio files were surprisingly subtle for this particular example within the Spectral Tablature series. This is likely because the original waveforms were synthesized using techniques that generate clean, linear spectography, similar to the rigid lines rendered by the plotter. For more, please visit the touch optimized application which can be viewed on a tablet, mobile device, or laptop/desktop.