Posted:
November 28th, 2009 |
Author:
John Keston
|
Filed under:
News
|
Tags:
Ableton Live
,
GMS
,
Max for Live
,
MaxMSP
|
No Comments »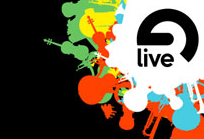 I will be presenting and performing at the Minneapolis Ableton Live Users Group on December 8, 2009 at the Nomad in Minneapolis, Minnesota. In my presentation I'll be showing what I do with custom built applications and Ableton Live, including the GMS and my new Wavetable Glitch Machine. Currently I interface my custom built applications with Live, using MIDI via the IAC drivers in Mac OS X, and Soundflower for audio. Soon I'll be converting my audio based Max patches over to Max for Live, so I can use them in Live directly.
Also appearing is Ali Momeni who'll be showing some of his Max for Live patches, and JP Hungelmann who also organizes the event. Last time the group met it was held at IPR and there was an excellent turn out. The speakers were terrific and they gave away Ableton demo discs and t-shirts at the end of the event. If you use Live, have any interest in it, or electronic music in general, I highly recommend attending.
---